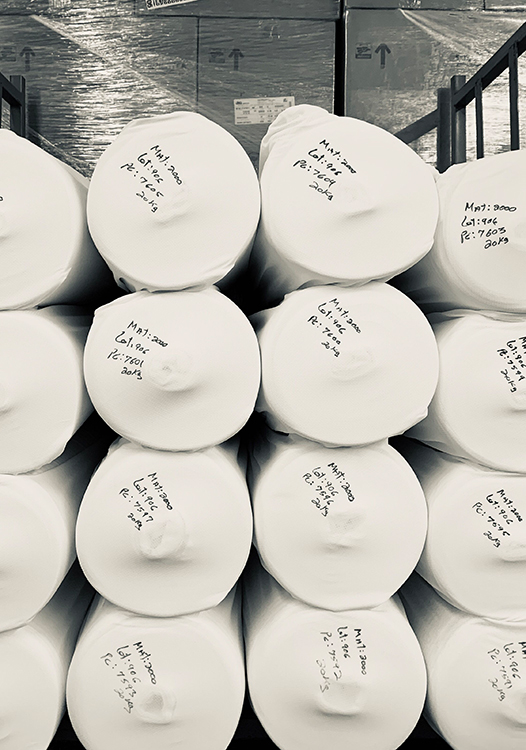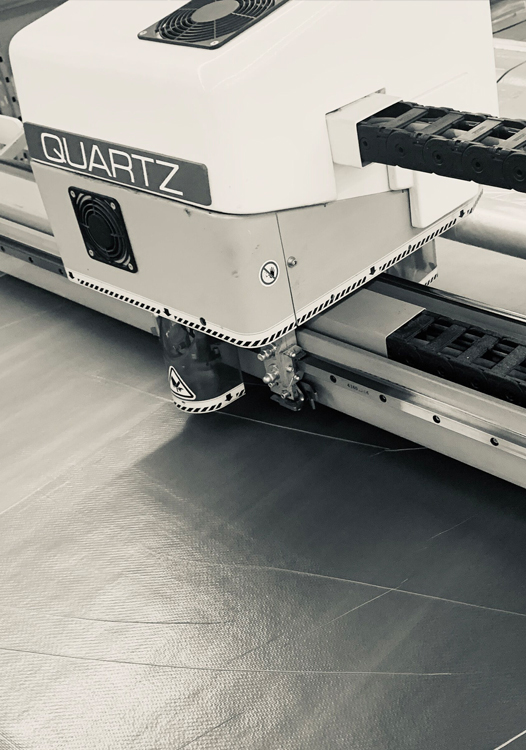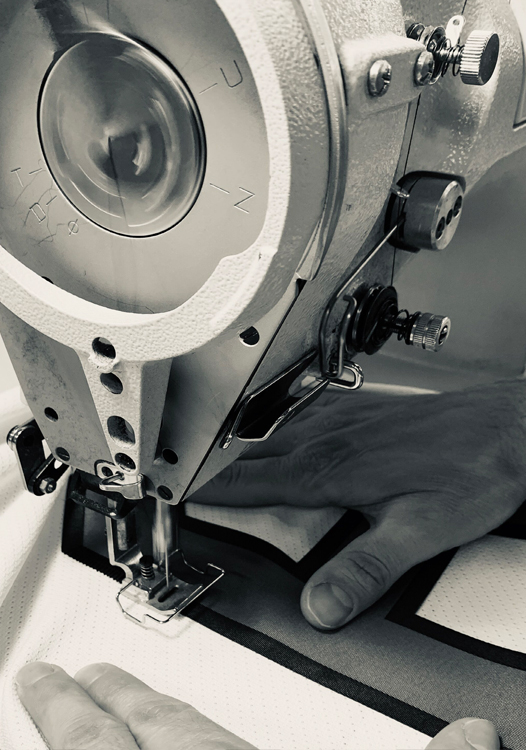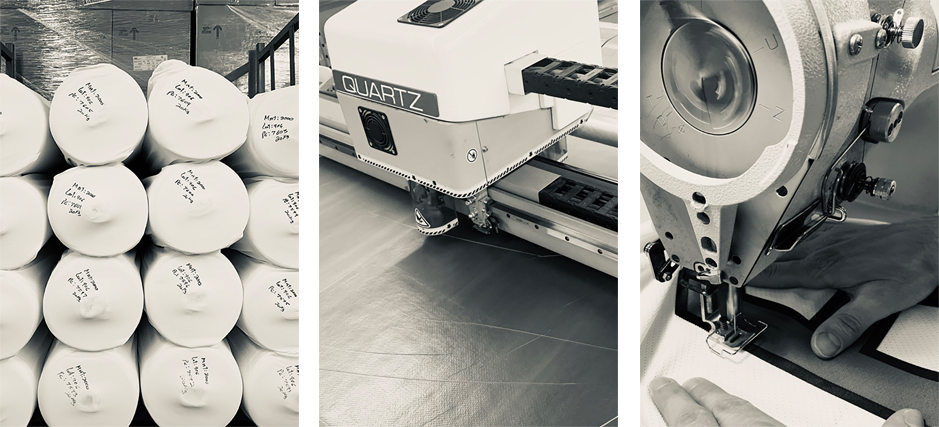 Our process begins with a first contact to clearly define your needs. Once we have all the details related to styles, features and budget, we'll create a virtual concept proof so you can visualize the final product.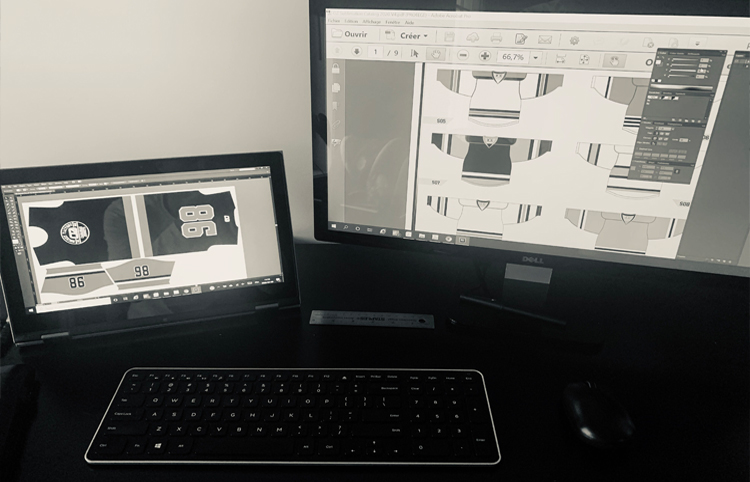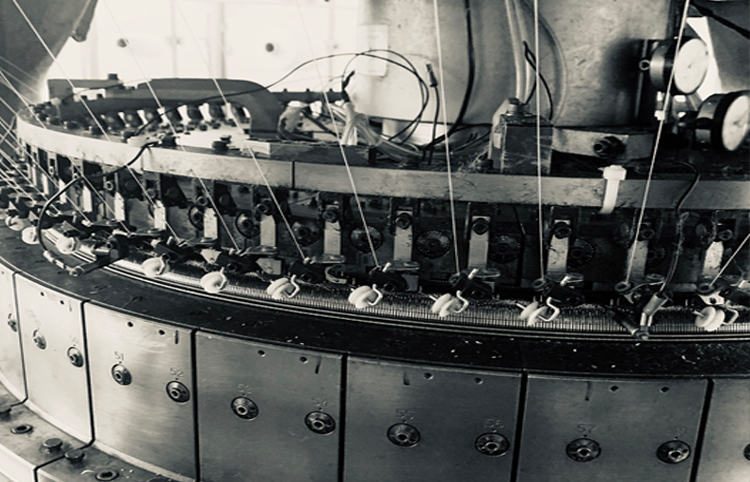 We manufacture our fabric at our factory located in St-Liboire.This allows us to ensure the quality of our products from the very first step of the production process.
We use an automatic process to cut the fabric panels. It gives us the presicion to perfectly match our patterns specially designed for hockey uniforms.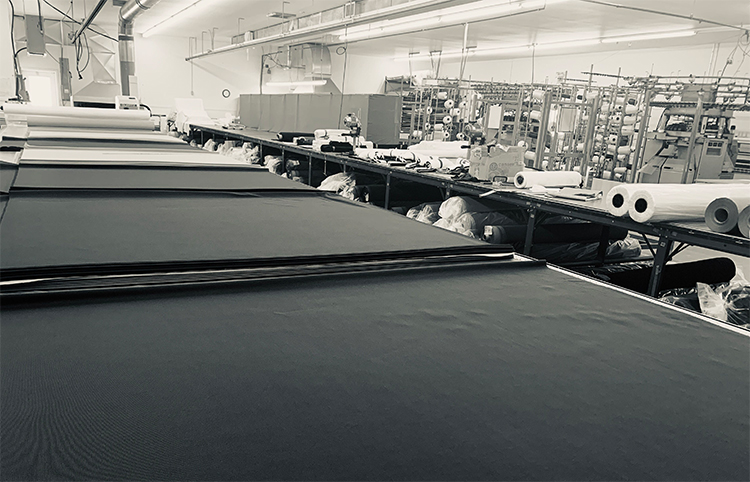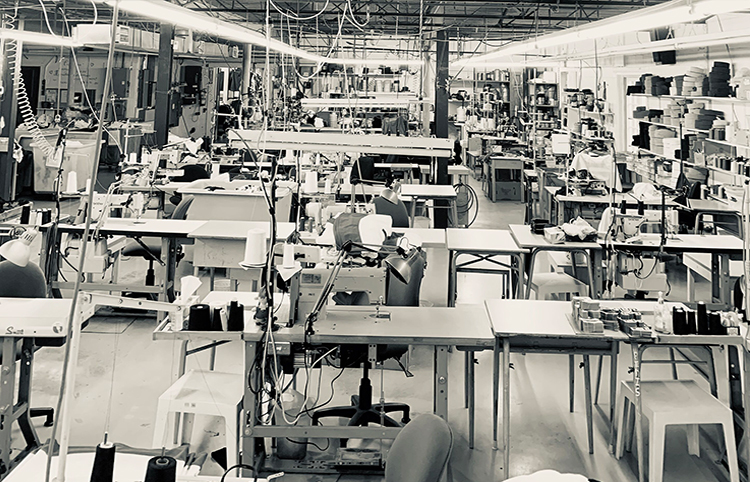 Our experienced, professional team will assemble your uniforms with high attention to details.
Our process, equipment, flexibility and versatile team allow us to offer a high end custom uniforms, respecting your style and colors!